Apr. 14, 2019 | NY Ramen Contest & International Food Avenue @Astoria(Steinway & Broadway-34Ave)
1st Shinka
2nd Devil's Ramen
3rd Kuche
Vote Instruction
1. To Vote - pick three number(1st,2nd,3rd place) .
2. For Win - Pick up a winner from a voter who hit perfectly 1st,2nd and 3rd place.
3.For Winner - Will announce the three winners at 12PM, April 22(Mon) on FB LIVE (JAPANFes).
Prize
Ramen VIP Pass ($100 worth) for 3 winners!!
・Can eat ramen as much as you want from May 1st - May 31th.
・Verify only the person who get a pass(can't share with others)
・Valid only for Menya Jiro's Signature Ramens called Kagoshima(Light), Ibusuki(Rich) and Sakurajima(Spicy). Not include any other ramens or foods and topping.
Why Menya Jiro?
Menya Jiro is the first winner of World Ramen Contest. And only the ramen store who won the contest twice in JAPANFes History.
About Menya Jiro
NY Ramen Contest & International Food Avenue
For the first time in JAPANFes history, we are proud to announce that we're bringing 8 ramen shops straight from JAPAN. This is your ONLY chance to try their REAL Japanese ramen, so #savethedate and prepare yourself for the BIGGEST Ramen Contest ever! That's right! The BIGGEST!! Get your chopsticks ready NYC! Everyone's favorite #RAMENCONTEST is BACK on the streets THIS April 13-14!
#RAMEN shops from both #JAPAN (8) and #NYC (1) will compete to become THE ULTIMATE STREET RAMEN CHAMPION!!!
April 13: East Village (Broadway and 8-9th street)
April 14: Astoria (Steinway & Broadway - 34 Ave)
Gather your #ramensquad and explore a variety of #Japanese ramen at this tasting extravaganza! This event will be one to savor for a lifetime as ALL NINE RAMEN SHOPS will be giving it their BEST SHOT to #WIN YOUR VOTES! The #power is in YOUR hands NYC!

===RAMEN SHOPS===
1. Mahoroba - Spicy Cheese Mazemen
from Okinawa,JAPAN
2. HOUKIBOSHI - Uzumaki Dan Dan Noodle
from Tokyo JAPAN
3. Devil's Ramen Tenryu - Devil's Ramen
from Tokyo JAPAN
4. KUCHE - Seafood Salt Ramen with Butter and Corn
from Osaka JAPAN
5. KING-emon - Gold Soy Sauce Ramen with spicy oil
from Osaka, JAPAN
6. Ramen style JUNK STORY - PREMIUM chicken & clam SHIO RAMEN from Osaka, JAPAN
7. Mendokoro Honda - Elegant Curry Ramen with Dashi Broth
from Osaka, JAPAN
8. Ramen Kuroku - Genuine RIch Garlic Miso Ramen
from Miyagi, JAPAN
9. Shinka Ramen - Beef-Bone Gyukotsu Ramen
from NY USA

ニューヨークラーメンコンテスト&インターナショナルフードアベニュー
JAPANFes史上初めて、日本から8店のラーメン店がイベント参戦です。#RAMENCONTESTが、4月13日から14日の間、ニューヨークの街中に戻ってきました。 #JAPAN(8)と#NYC(1)の#RAMENショップが競合して、STREET RAMEN CHAMPIONを目指します!
4月13日:イーストビレッジ(ブロードウェイと8-9番街) 4月14日:アストリア(Steinway&Broadway-34 Ave) ALL NINE RAMEN SHOPSがあなたの投票に#勝利するのがベストショットになるので、このイベントは一生の間味わうものとなるでしょう!
RAMEN CONTEST LINEUPS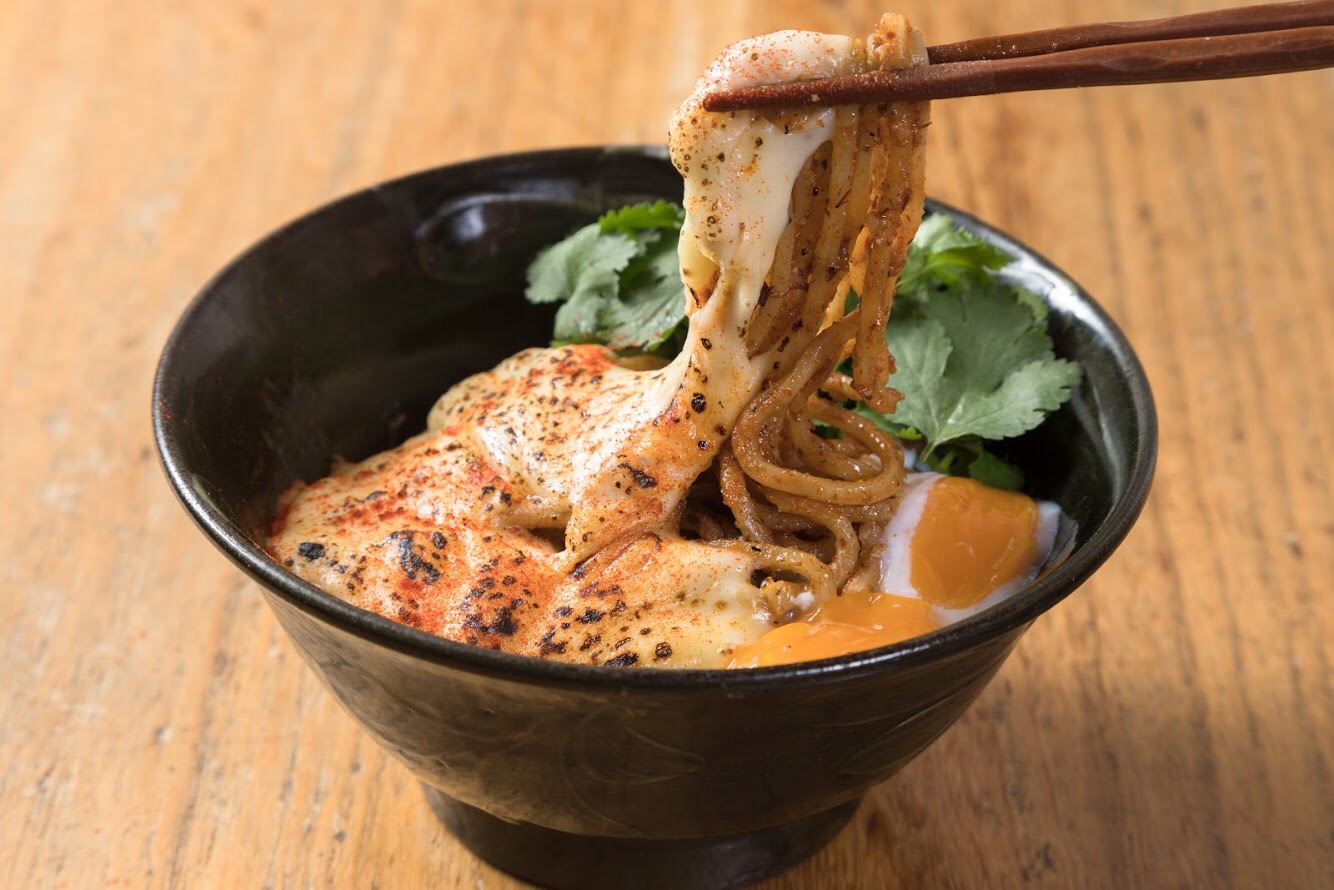 About RAMEN
The unique combination of ingredients used to prepare each bowl of our delicious Mazemen lets you enjoy a tasty and healthy dish with a perfect harmony of five distinct flavours (sour, bitter, sweet, spicy and salty).For this year's Japan Fes, we have created an especially savory and cheesy "New York City style Mazemen" version for you!Make sure to mix thoroughly, and enjoy!
Message to New Yorker
Having come all the way from Okinawa, Japan's beautiful southernmost island prefecture, we are absolutely thrilled to introduce our Mazemen to this city of our dreams, New York! We are more than excited for you to try our unique Men-noodle creation, and we really hope that you will love it! And if afterwards you feel like you want to eat Mazemen in New York again in the future, give us your vote and let's make it happen!
Created by マホロバ MAHOROBA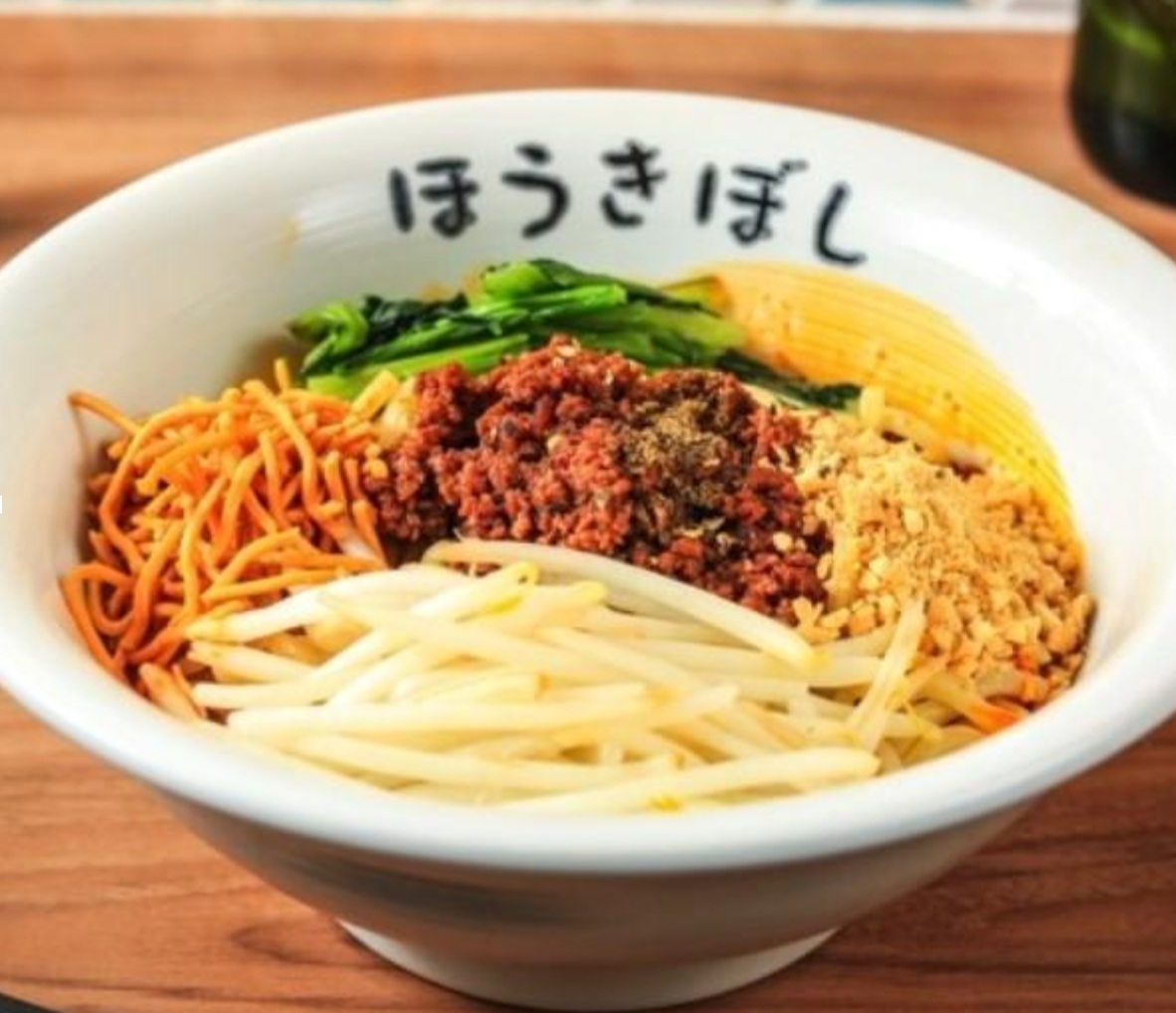 About RAMEN
Our DanDan noodle has very unique taste that you might never experienced yet.The concept is "Spicy" "Numbing" and "delicious". It consists of a all handmade spicy sauce and containing deep fried noodles, nuts, bean sprout, spinach, and handmade minced pork served over noodles.Before eat, you have to stir it well from the bottom like a Spiral!!! Please enjoy the harmonizing of the taste :D
Message to New Yorker
The dream of Houkiboshi was born on the northern end of Tokyo. That time I was eighteen-year-old.I have been trying all the time and thankfully I've been able to manage the 4 restaurants in the past seven years.I've always dreamed to open a restaurant in the U.S.A I wanted to many people have eat my ramen n see their happy faces throughout the world.This is my first step of the challenge.Please try to eat if you like spicy food n new experience!
Created by 自家製麺 ほうきぼし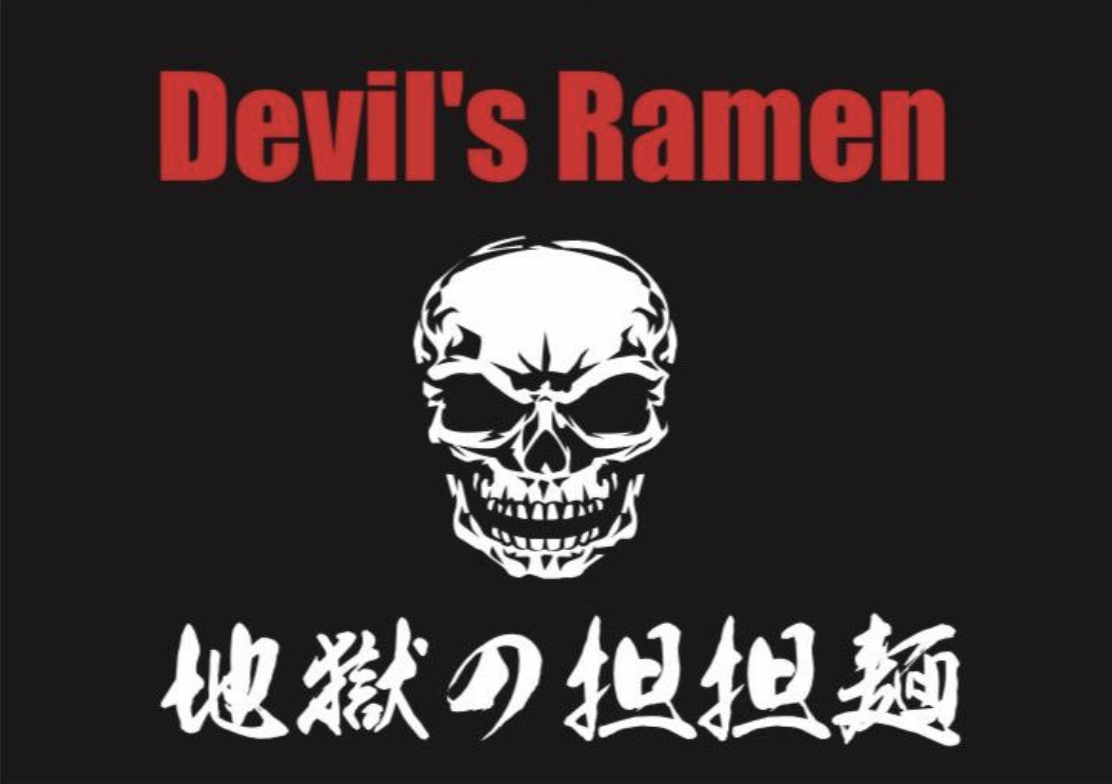 About RAMEN
I used plenty of sesame and pepper. Devil's charge of noodle Topics in Japan. Pungent attacking immediately after sweetness Experience the sore throat and shibile tongue. Hardness is 3 stages. Hardness is unlimited. And the taste is endless. 胡麻と唐辛子をたっぷり使った日本で話題の悪魔の担担麺。甘味の直後に襲い掛かってくる辛味による喉の痛みと舌のシビレを体感してください。辛さは3段階、シビレは無限に用意、そして美味しさは無限大です。
Message to New Yorker
We are to make everyone in New York, I came from Japan's hell. It is so popular in Japan that you can queue up to eat this devil's ramen. Everyone in New York, please make sure to eat our delicious and delicious devil ramen
我々はニューヨークのみんなを悶絶させるため、遥々日本の地獄からやってきた。日本ではこの悪魔のラーメンを食べるために行列ができるほど人気がある。ニューヨークのみんなも我々の作るデンジャラスでデリシャスな悪魔のラーメンを食べて悶絶せよ。

created by 地獄の坦々麺 天竜
北海道海鮮塩バターコーンラーメン
Seafood Salt Ramen with Butter and Corn
About RAMEN
I made this ramen from the experience and knowledge I trained for 10 years in Asahikawa, Hokkaido. Please enjoy salt ramen which united the United States and Japan by all means
Message to New Yorker
ニューヨーク ラーメンファンの皆様はじめまして。横山将士です。はるばる大阪上新庄という場所からやってきました。上新庄という場所は、ラーメン屋の激戦区です。上新庄にはまだまだ美味しいラーメンがたくさんあります。その味を知ってもらうために私が代表で来ました。まずは、私の作るラーメンを食べて、この味に勝も劣らぬ味がこの上新庄にはあると思って食べてください。
Nice to meet you all the ramen fans in New York. I'm Masashi Yokoyama.I came from a place called Osaka Kamishinjo, Osaka. The place called Kamishinjo is the place to be for ramen.Kamishinjo has a lot of delicious ramen.So I came as a representative in order to let you know the taste.First of all, please try my ramen.This taste is equal to or better than this taste.
Created by KUCHE
Gold Soy Sauce Ramen with spicy oil
About RAMEN
The ramen sauce and chicken broth made from original "gold soy sauce" that you have originally made with the onion, garlic and flavored vegetables have a good affinity with the soup. The rich flavor and taste of "gold soy sauce" produce a rich taste while light. It is the finest soy sauce ramen that the strong taste and personality shine in simple.
オリジナルで作っていただいている"金醤油"に玉ねぎ・ニンニク・香味野菜で味の深みを出したラーメンタレと鶏がらのスープが相性抜群。"金醤油"のコクと香りがあっさりしている中に濃厚な旨味を生み出しています。シンプルな中に強烈な旨味と個性が光る極上醤油ラーメンです。
Message to New Yorker
Hello. It is "KING-emon" of a soy sauce ramen specialty store. Our ramen has been selected as Osaka Best Ramen for three consecutive years. I ordered soy sauce all over Japan and tried trial and error, but I was not able to make a reasonable amount of noodles, and developed the original "gold soy sauce". I think pork bone ramen is popular in New York, but I decided to go to New York this time because I want you to eat the taste of soy sauce ramen that Japan is proud of. I would like many people to eat our finest golden soy sauce ramen. Thank you.
こんにちは。醤油ラーメン専門店の"金久右衛門"です。私たちのラーメンは3年連続大阪ベストラーメンに選ばれました。日本中の醤油を取り寄せ試行錯誤しましたが納得のいくらーめんが作れず、オリジナルの"金醤油"を開発しました。ニューヨークでは豚骨ラーメンが人気だと思いますが、日本が誇る醤油ラーメンの旨味を味わってほしいという思いから今回ニューヨークへ行くことを決めました。少しでも多くの方に、私たちの極上金醤油ラーメンを食べていただきたいです。宜しくお願い致します。
CREATED BY 金久右衛門


PREMIUM chicken & clam SHIO RAMEN
About RAMEN
日本で数々のグランプリを獲得し、ミシュランも獲得した最高峰の塩ラーメンです。スープは、鶏とハマグリの旨味がたっぷりです。
It is the highest peak salt ramen that has won numerous Grand Prix in Japan and Michelin.The soup is full of chicken and clam.
Message to New Yorker
私達は、日本の文化である『出汁』を感じられるラーメンで、NYの方にお腹と心の両方を満足していただけるように魂を込めて作ります!そして、NY出店を目指します!
We are a ramen that can feel the Japanese culture of "deep soup", and make souls so that NY can satisfy both stomach and mind!And we aim to open a store in NY!
CREATED BY ラーメンSTYLE JUNK STORY
だしの入った上品なカレーラーメン
Elegant Curry Ramen with Dashi Broth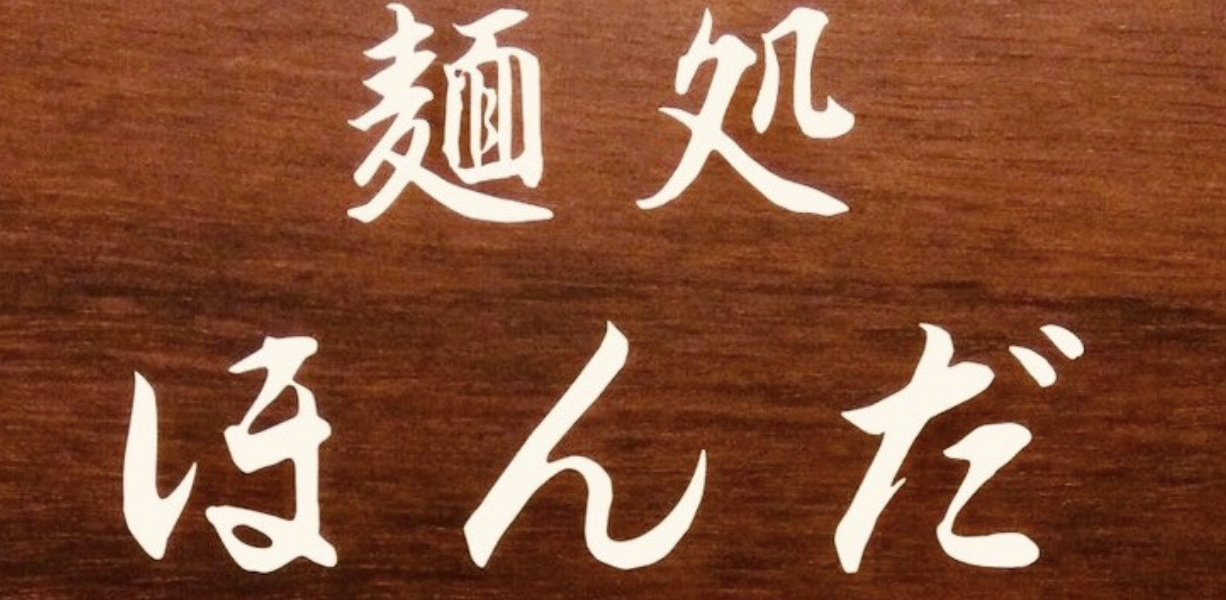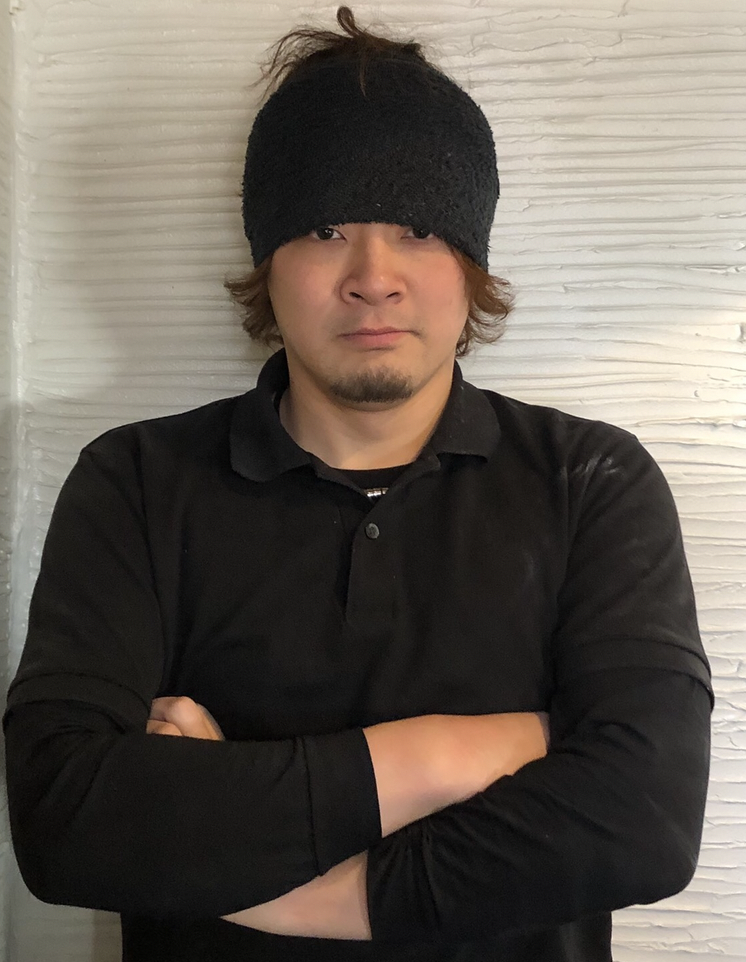 About RAMEN
麺処ほんだのカレーらーめんは上品なWスープで作られています。一種類目は、いりこ・昆布・かつお節で炊いた甘味のあるダシです。二種類目は、牛肉と鶏肉で炊いたスープにオリジナルスパイスと香味野菜加えた旨味と辛味のあるダシです。Wスープに合わせるのはちぢれ麺・豚しゃぶ・青ネギ・飾り人参です。見た目も美しいラーメンがここに完成しました。
Mendokoro Honda Curry noodles are made from elegant W soup.The first type is a sweet dashi cooked with iriko, kelp and dried bonito.The second type is a delicious and spicy dish of beef and chicken soup with original spices and flavored vegetables. The ones that match the W soup are kinked noodles , pork shabu, green onion, and decoration carrot.A ramen with beautiful appearance was completed here.
Message To New Yorker
Nice to meet you,New Yorkers. I am Kyosuke Honda,a master of Japanese ramen restaurant "Mendokoro Honda"in Osaka ,Japan. I am very excited to NY for the first time with my original "Curry Ramen"which is very popular in Osaka. OSAKA!!HONDA!!Curry Ramen!! I'll do my best!! Please the Curry Ramen!
ニューヨークの皆さん初めまして私は、日本の大阪にあるラーメン店「麺処ほんだ」の店主、本多恭介です。 今回このような大きいイベントに出れる事がとても嬉しいです。大阪で大人気の「カレーラーメン」共にNY初上陸できる事、大興奮しています。OSAKA!!HONDA!!CurryRamen!! 精一杯、心を込めて作ります!頑張りますので、是非Curry Ramenを味わってください

Created by 麺処 ほんだ
Real Rich Garlic SENDAI Miso Ramen
About RAMEN
I have created a rich Ramen by making full use of skills I improved all over Japan. Genuine Rich Garlic SENDAI Miso Ramen uses calm stock and "Sendai Miso" which is one of three greatest Miso in Japan. By adding garlic, the flavor and the taste of each ingredient can be well extracted. A rich flavor should given off in your mouth when you take a sip. Also, you can enjoy the combination of the original soup, noodles, and homemade roast pork. You must be addicted to this taste. Hope you try and enjoy real Ramen taste.
Massage to New Yorker
I located "Ramen QUROKU" in Sendai city, Miyagi, Tohoku region. Moreover, I have opened stores for various events held throughout Japan and have attracted many people. Especially, this menu has been very popular everywhere. This time, I would like to offer real taste of Ramen to everyone in New York. You will lose it if you don't eat it!
Created by らーめん くろく
About RAMEN
Shinka's signature ramen has a unique richness thanks to the use of beef bone broth. Our 12-hour prepared beef bone broth is artfully topped with bone marrow, wagyu brisket, garlic chives, bean sprouts, and garlic chips.
Message to New Yorker
"Shinka" means evolution, and we aim to write an evolutionary chapter in the rich and colorful history of NYC ramen. Shinka's signature ramen list include unique bowls such as our rich Beef Bone Marrow Gyukotsu Ramen, the aromatic Smoked Duck Ramen, and the delicious vegan Miso Soy Milk Ramen.
Created by Shinka Ramen

International Food Avenue Lineup